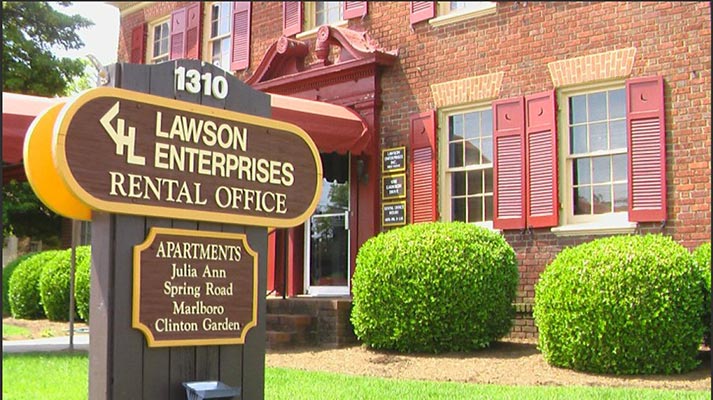 About Lawson Enterprises, Inc.
Maintenance / 24 Hour Emergency Contact: 757.229.6047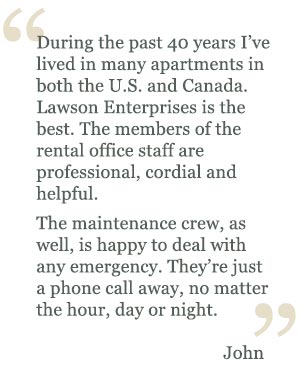 Overview
Lawson Enterprises, located in Williamsburg, Virginia, has provided both residential and commercial rentals to Williamsburg and James City County for over 50 years. We pride ourselves in having been family owned and operated since 1962 and have grown from our original 52 units in Julia Ann, to 342 residential units in four properties: Julia Ann Townhomes, Spring Road Apartments, Clinton Garden Apartments and Marboro Apartments. These affordable properties are centrally located in the City of Williamsburg and offer both Student and Family housing with sought-after amenities. All of our properties are pet-friendly!
Maintenance
The Maintenance Department of Lawson proudly operates and maintains our property and is there for you 24 hours a day, 7 days a week in case of emergency.  The 24 hour contact number is: 757.229.6047.
Our History
Lawson Enterprises, Inc. was established in 1964 and founded on family values. Clint Lawson began Lawson Enterprises before handing the company over to his stepson, Tommy Hunt, who ran and operated the company for over 40 years. Today, two of Tommy's children continue the family tradition of working in the family business and remain as committed to the company's core values as the day Lawson first opened its doors.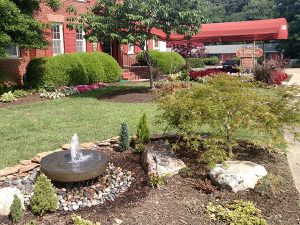 Our Mission
Our mission is to serve with honesty and integrity. We want to offer a community that has something for everyone and a place you can be proud to call home. We strive to listen and communicate with our residents in order to build trust and provide exceptional customer service. We want our residents to feel like extended family.