Lawson Enterprises Testimonials
Lawson Enterprises was founded on family values. We strive to listen and communicate with our residents in order to build trust and provide exceptional customer service. Here are a few words from our residents:
With lots of love and amazing memories, thank you for a wonderful 3 years.
Ira
---
Dear Lawson Enterprises,
Just when I start to think the world is full of greedy, crappy people; something like your renter's lottery renews my faith in mankind!
Have a great day!
Cynthia
---
Thank you for making living here such a wonderful experience. I can't imagine being anywhere else!
Joseph
---
Thank you all Staffs!
We spent a happy three years in Williamsburg.
God blessing you all!
A former resident
---
My 3 years living in the Lawson community have been a pleasant experience. The grounds are well kept, quiet and secure. This is a friendly family managed environment. I recommend it highly to others.
Frank
---
During the past 40 years I've lived in many apartments in both the U.S. and Canada. Lawson Enterprises is the best. The members of the rental office staff are professional, cordial and helpful.
The maintenance crew, as well, is happy to deal with any emergency. They're just a phone call away, no matter the hour, day or night.
John
---
I have lived here for over ten years and love it!
The maintenance and office staff are very friendly and professional. I can always count on an immediate response should I need anything. I have always felt safe and have great neighbors.
They are pet friendly and are pet lovers themselves.
Five star rating on all accounts!
Katherine
---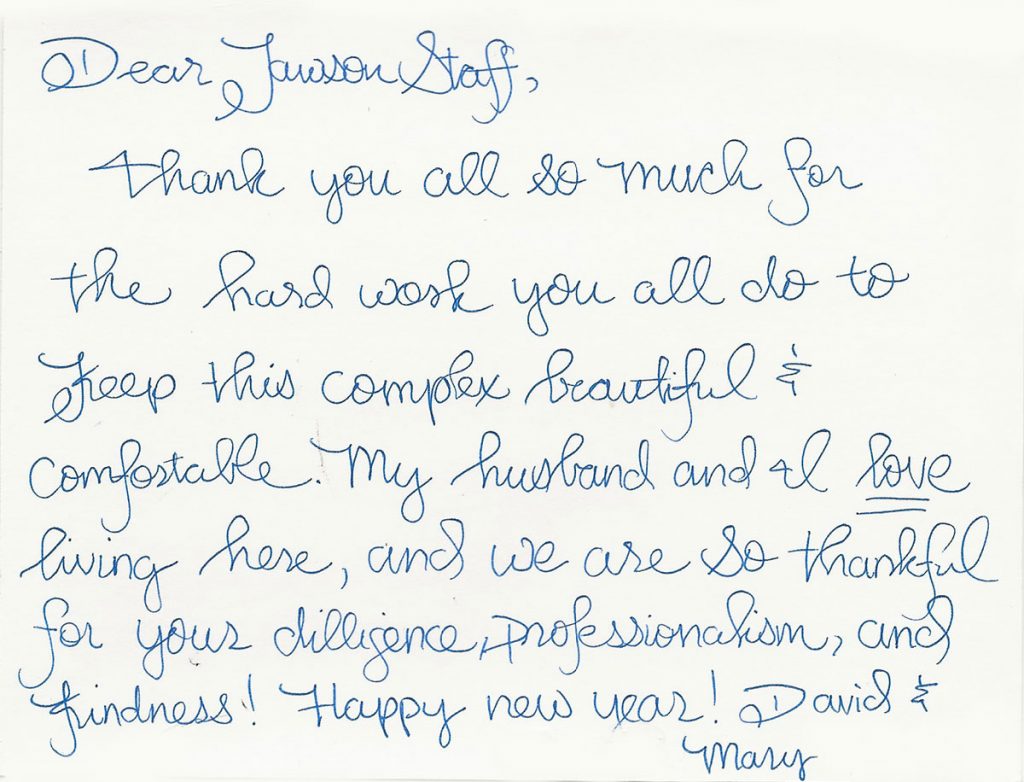 ---